Welcome to the Seeq Add-on Gallery
A combination of both premium and free-and-open-source add-ons that can be used in conjunction with Seeq Workbench, Seeq Organizer and Seeq Data Lab.
For any open source add-ons, you are welcome to fork the repositories and make improvements if the license permits you to do so.
Please contact us if you have questions. You can also reach out to your Seeq Sales Executive for additional information.
Support for open source Add-ons will be through GitHub Issues.
---
Correlation
Maintainer(s): Seeq
Documentation for Correlation Add-on
Analyze correlations and lags amongst time series signals. Perform offline cross correlation analysis and deploy in Seeq to monitor for correlation and/or lag changes.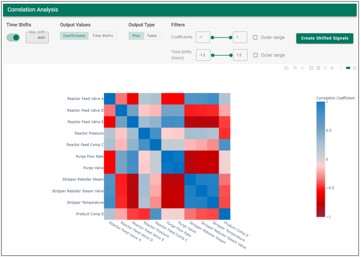 ---
Parallel Coordinates
Maintainer(s): Seeq
Documentation for Parallel Coordinates Add-on
Download Parallel Coordinates Add-on
Visualize multivariate time series data. Leverage efficient visual representation of multivariate time series data for rapid analysis and insights. Create conditions based on visual analysis to monitor for periods of interest, highlight process deviations, etc.
Here is a short video overview of Parallel Coordinates in Seeq.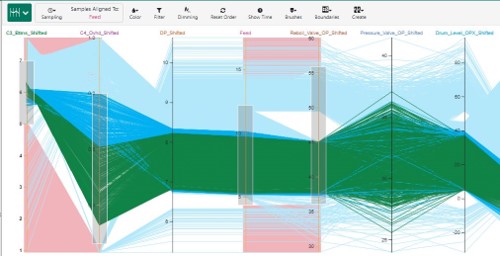 ---
System Identification (SysId)
Maintainer(s): BYU PRISM
Documentation for SysId Add-on
Build dynamic multivariate models from contextualized equipment/process data and deploy in Seeq for historical and streaming predictions. Here is a recent webinar (sponsored by AIChE CAST) by the authors.
View a short video overview of the newly added multivariate transfer function identification in SysId.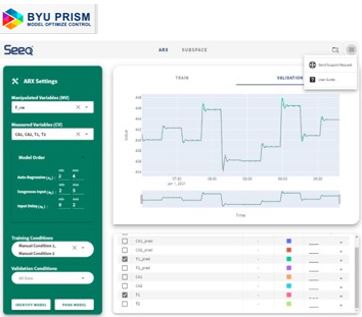 ---
Multivariate Pattern Search (MPS)
Maintainer(s): Seeq
Find similar or dissimilar periods for multivariate continuous and batch processes. Gain insights into key contributors and bad actors. Here is a short introductory video for MPS.

---
Azure Machine Learning Integration
Maintainer(s): Seeq
Documentation for Azure Machine Learning Integration Add-on
Enable engineers and process experts to analyze, evaluate and deploy machine learning models built by data scientists in Azure ML Studio.
---
Stiction Analyzer
Maintainer(s): Process Automation, HAW Hamburg
Documentation for Stiction Analyzer Add-on
Detect, monitor and analyze oscillation and stiction in control valves.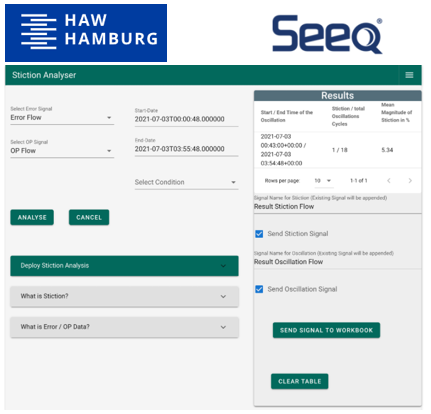 ---
Plot Curve
Maintainer(s): Seeq
Documentation for Plot Curve Add-on
Fit curves to tabular data and push resulting formulas to Seeq Workbench.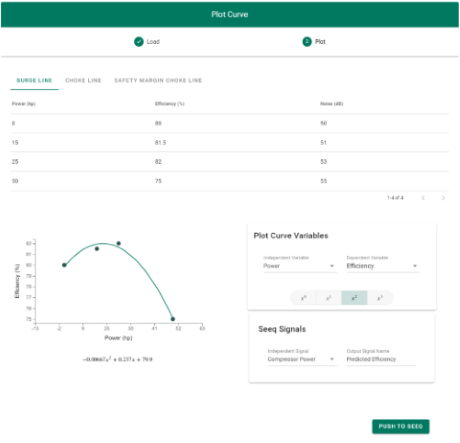 ---
Seeq User Defined Function (UDF) Editor
Maintainer(s): Seeq
Documentation for Seeq UDF Add-on
Create, edit, and manage user-defined formula functions in Seeq.